When it comes to personal style and fashion, rings have long been a symbol of elegance and sophistication for men. From the days of Ancient Greece to today's modern trends, rings have always held an undeniably attractive allure.
Whether you choose a classic piece of jewelry or something more contemporary, there is no denying the timeless appeal that rings can bring to any look. This article will explore the history and evolution of rings for men, as well as tips on how to find the perfect ring for your unique style.
Get ready to learn about why men are drawn toward these beautiful pieces that never go out of fashion!
Introduction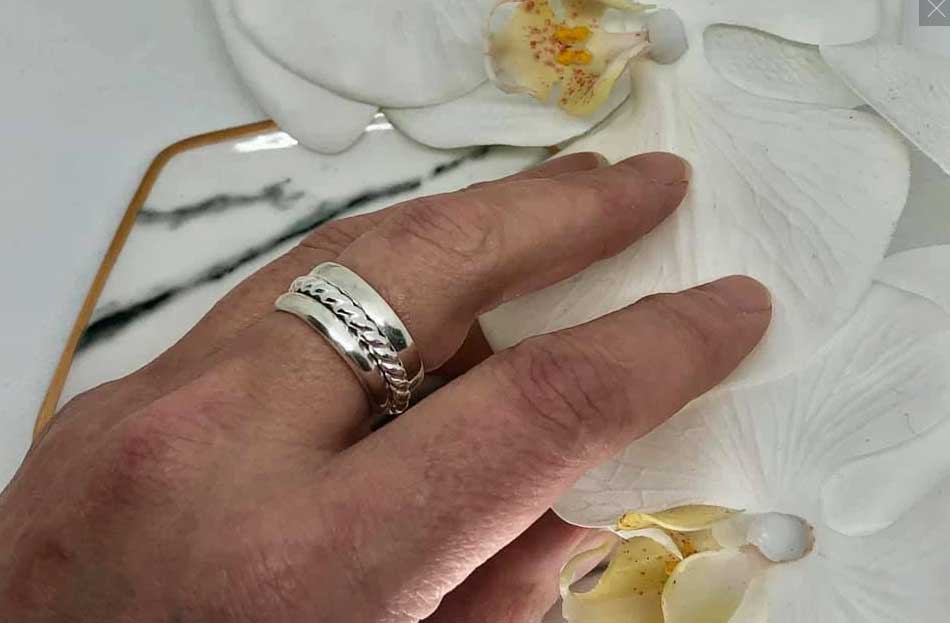 Rings have been a symbol of status and style for centuries, worn by men to express their individuality. Throughout history, rings have served as a way to show off wealth and social standing due to the precious metals used in crafting them.
Today, men are no longer limited to wearing traditional gold or silver rings; they can now accessorize with a wide range of materials including wood, titanium, or ceramic. Furthermore, the design options available mean that anyone can find something special that speaks about his unique personality and style preference.
This article will explore how rings for men have evolved and why they remain an attractive accessory option today.
History of Rings for Men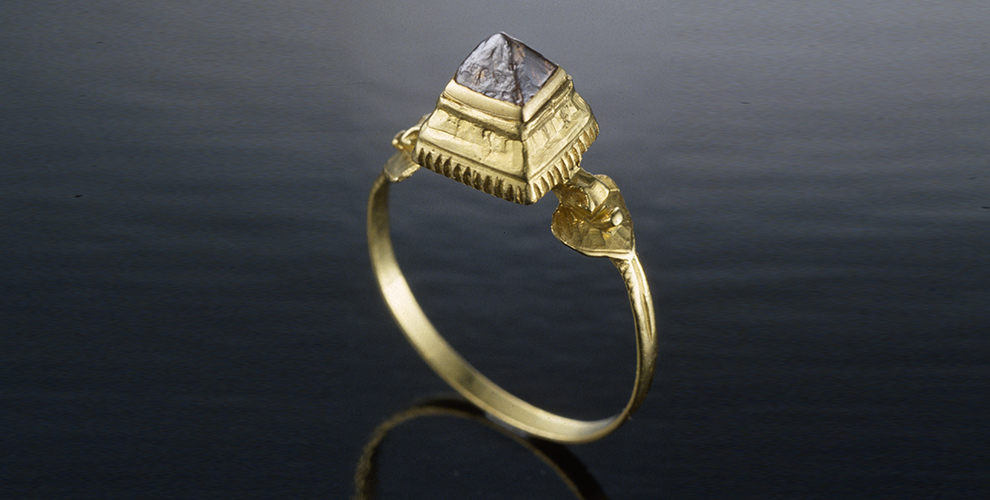 Rings have been a style statement for men for centuries. First appearing in ancient Egypt and Mesopotamia, rings were used as symbols of status or power.
Ancient Egyptians also used them to denote marital status, with the husband wearing a wide bezel ring and the wife sporting a thin one. Moving forward to Roman times, rings served both practical and aesthetic purposes.
Men often wore signet rings engraved with their initials as a symbol of their identity while soldiers may have worn them in battle to protect themselves from enemy swords or arrows. Rings continued to evolve through the Middle Ages when they became more ornate; featuring precious stones such as rubies and sapphires set into intricate gold designs that denoted wealth or family lineage.
In modern times, rings retain much of their traditional symbolism but are now available in many different styles that suit any occasion – from casual everyday looks up to formal affairs such as weddings or black-tie events.
Popular Styles and Materials Used in Rings for Men
When it comes to rings for men, there are a variety of popular materials and styles that can be chosen from. Gold is a traditional option that has been around since ancient times and is still seen as an elegant choice today.
Silver is also another classic material for rings, but some men may prefer the look of white gold or platinum when they are looking for something more contemporary. Other popular options include titanium, tungsten, cobalt chrome, and stainless steel – all metals with distinct features that make them stand out in terms of strength, durability, and style.
Men's rings can feature bold designs such as intricate patterns or engraved initials while others might have simpler shapes like circles or ovals. The type of ring chosen depends on personal preference as well as what best reflects one's sense of style.
Benefits of Wearing a Ring as a Man
Rings are often seen as an accessory meant for women, but they can be just as stylish and meaningful for men. For many centuries, rings have been used to signify wealth, power, and social standing among men.
A ring is the perfect way to make any outfit look more polished and sophisticated. But beyond style value, there are also practical advantages to wearing a ring on your finger that every man should consider.
A well-crafted ring can act as protection against physical harm in some cases; when worn on the right hand it could buffer blows or shield soft tissue from potential injury due to its hard surface material such as gold or silver – this benefit was especially appreciated by warriors over time! Additionally, depending on the type of metal chosen for the design of the ring it may offer anti-bacterial properties which help keep hands clean throughout daily activities like cooking and cleaning – this is especially useful during cold season months when germs run rampant! Finally, wearing a signet or family crest seal engraved into your ring can add an extra layer of identity security since those types of designs cannot be easily replicated without original artwork or access to specialized tools required in creating them – making sure you're always leaving your mark wherever you go!
How to Choose the Right Ring for You
When it comes to selecting the perfect ring, there are a few key things to consider.
First, you want to make sure that the metal used is something that complements your lifestyle and fashion sense. Whether you prefer gold, silver, or even titanium, finding a piece of jewelry that works with both your wardrobe and daily activities will ensure long-term satisfaction with its wearability.
Additionally, think about any stones included in the design; if purchasing a diamond ring, for example, you'll need to know what shape stone and carat size best fits your budget as well as style preferences. Furthermore, keep in mind how often this accessory will be worn; rings with more intricate designs may be better suited for occasional outings while simpler styles can easily become an everyday staple.
It's also important to take into consideration what type of statement you wish to make when wearing this particular piece—will it be tastefully flashy or understatedly elegant? With all these factors combined, choosing the right ring should provide years of fashionable pleasure!
Conclusion
The allure of rings for men has grown exponentially in recent times, with many now incorporating them into their everyday style. From subtle signet rings to statement-making lion silver jewelery, there's a ring out there for every man and any look. Men are no longer afraid to wear jewelry that expresses themselves and makes them feel confident – something that was once only reserved for women.
Whether you're looking for an understated accessory or a bold piece of jewelry, it's hard to ignore the trend of rings becoming more popular among men.