In the digital age, one of the most important considerations for content creators is navigating the ethics and effectiveness of private blog networks. As an increasingly popular means of creating content, private blog networks can be a great way to increase visibility and reach more readers.
However, it is also important to consider the ethical implications that arise with using such networks. This article will provide an overview of both the ethical considerations as well as strategies for effectively leveraging private blog networks so that content creators can make informed decisions about their use.
Analyzing the Ethical Concerns Surrounding Private Blog Networks
Analyzing the ethical concerns surrounding private blog networks is essential for content creators and businesses alike. As a form of digital marketing, it can be difficult to ensure that these networks are used ethically. Firstly, all content should be original and fact-checked before being published on any website within the network.
Secondly, websites should make sure to adhere to terms of service guidelines laid out by search engines such as Google or Bing; this includes avoiding link manipulation tactics like keyword stuffing or buying backlinks from low-quality sources.
Finally, one must consider the potential implications of using PBNs on their reputation as well as those of other competitors – if caught engaging in unethical practices such as spamming or link farming then serious consequences could follow which could damage a business's online presence long-term.
By taking into consideration each of these factors when setting up a private blog network, content creators can not only reach more readers but also do so ethically and effectively while remaining compliant with search engine regulations.
Assessing the Benefits of Using Private Blog Networks
Assessing the benefits of using private blog networks requires careful consideration of both their effectiveness and morality. PBNs can be an effective way to boost visibility, but ethical considerations need to be taken into account.
Firstly, original content should be used on all websites within the network to avoid any potential penalties associated with duplicate content or plagiarism.
Additionally, no link manipulation tactics such as keyword stuffing or buying backlinks must be employed – this could lead to serious repercussions if caught by search engines such as Google or Bing.
Furthermore, businesses must consider how their use of PBNs might affect competitors' online presence; if ethical guidelines are not followed then it could create an unlevel playing field between different companies operating in the same space.
Ultimately though when done correctly Private Blog Networks can offer a great tool for boosting organic rankings – so long as there is due diligence throughout the process and quality control maintained at all times!
Investigating Different Strategies for Managing a Private Blog Networks
Investigating different strategies for managing a private blog network is essential to understanding the ethical and effective nature of PBNs. It requires an in-depth look at how information is shared and utilized, as well as who has access to it.
There are several ways that one might approach this task. Some people prefer to take a more hands-on approach by manually adding content or editing existing pieces to ensure accuracy and relevance; others may choose to use automated methods such as software programs or even AI solutions which can rapidly generate high-quality posts with minimal effort.
Whichever strategy you decide upon, it's important to consider the implications on both your reputation and that of the wider blogging community before taking any action.
With careful thought, experimentation, and dedication, you too can find success when exploring various strategies for managing private blog networks.
Conclusion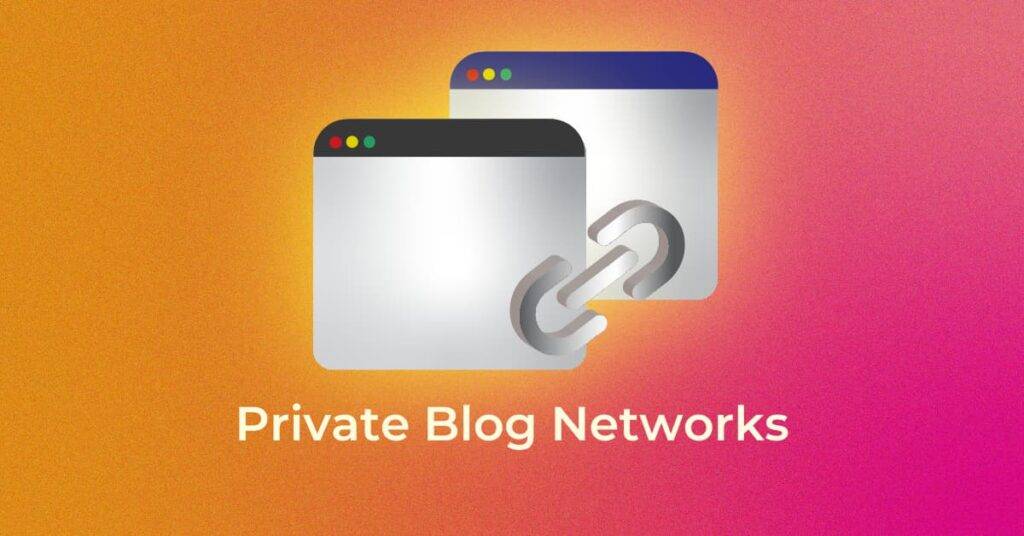 The ethical and effective use of private blog networks (PBNs) is a complex issue, and it can be difficult to navigate. However, several tips can help ensure the success of any PBN endeavor.
Firstly, consider obtaining professional PBN services to handle your network setup for you. Additionally, make sure to stick with authoritative domains when selecting blogs for your network – sites with high domain authority will help maximize SEO performance while remaining within an ethical framework.
Finally, keep in mind that content should remain unique across each blog to avoid duplicate content penalties from search engines. By following these guidelines and considering the ethics behind every decision made relating to your PBN, you can reach maximum effectiveness without compromising on integrity.