Are you looking for advice on how to adjust your Counter-Strike 2 settings for different play styles? If so, this article is here to help! From the basics of graphics and sound settings to helpful tips on customizing your controls, well walk through all the steps necessary to get you playing like a pro. Whether youre new to the game or an experienced veteran of virtual war zones, adjusting these settings can make a huge difference in your gaming experience.
So lets dive in and explore how best to customize Counter-Strike 2 for a variety of play styles!
Adjusting Mouse Settings
When playing Counter-Strike 2, adjusting the mouse settings is one of the most important aspects to consider. Players need to ensure that their mouse cursor moves precisely and smoothly according to their input.
Its essential for players with different play styles, as each style requires unique sensitivity settings and other parameters. The first step when adjusting your mouse setting is to adjust its sensitivity level.
This can be done by using the in-game menu or through third party software such as Logitech G Hub or Razer Synapse. Additionally, its also possible to customize how quickly you move across your screen by changing the DPI (dots per inch).
Furthermore, players should make sure that they have optimized acceleration levels for a smoother gaming experience. Its also recommended that players configure additional options like angle snapping and pointer precision within their respective gaming mice and keyboards for better control over their movements in game.
Lastly, customizing pre-defined profiles so you are ready for any situation will help optimize your gameplay even further!
Adjusting Video Settings
Adjusting video settings is an important part of optimizing Counter-Strike 2 for different playing styles. By tweaking the options in the game, you can make sure that your experience is as smooth and enjoyable as possible.
The most important setting to adjust is the resolution, which determines how much detail will be displayed on screen. Other settings such as field of view and anti-aliasing can also be tweaked to enhance your gaming session.
Additionally, config files offer advanced players a way to customize their visual preference even further by adjusting variables such as texture filtering or shadow quality. Once these settings have been adjusted correctly for each game environment, your performance should improve significantly!
Adjusting Audio Settings
In Counter-Strike 2, adjusting your audio settings can make all the difference when it comes to playing different styles of game. With a few simple tweaks you can tailor sound levels and effects for particular play scenarios, allowing you to become more aware of opponents or take advantage of certain strategies.
Its important to experiment with what works best for each style of play, as well as taking into account environmental factors such as background noise or how much bass is coming from your speakers. Here are some tips on how to adjust audio settings in Counter Strike 2 for different play styles:
Adjusting Gameplay Settings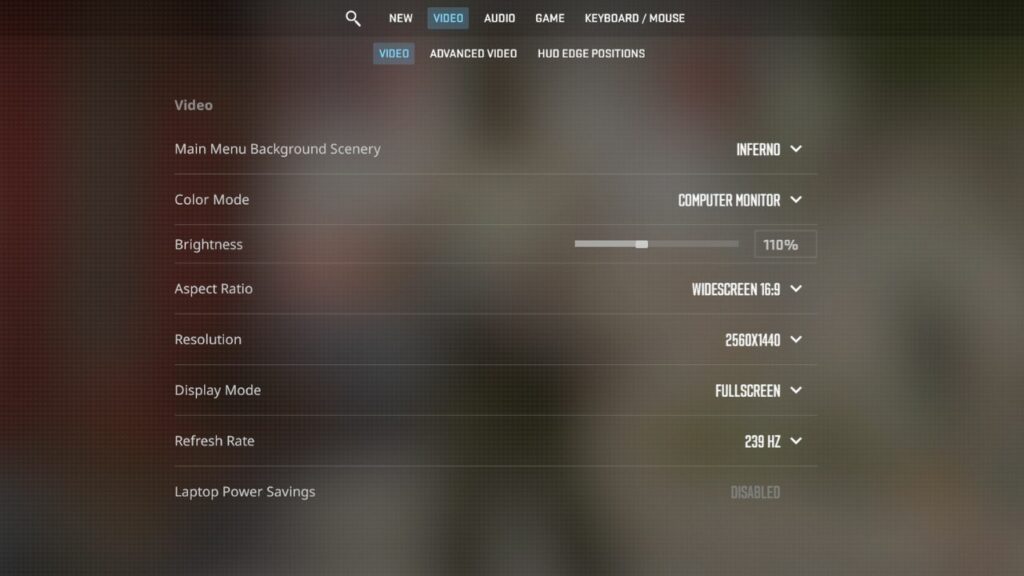 When it comes to playing Counter-Strike 2, there are a number of settings that can be adjusted to suit any play style. This allows players to customize the game according to their preferences and create an experience tailored specifically for them.
Players have the ability to adjust various aspects of gameplay, such as sensitivity settings, HUD configurations, crosshairs, and more. With all these options available, it can be difficult for players new to the game or unfamiliar with its customization features to determine which settings best fit their needs.
Fortunately, there are a few simple tips that will help gamers find the perfect balance between performance and customization when adjusting their Counter-Strike 2 gameplay settings.
Conclusion
Overall, adjusting the Counter-Strike 2 settings to suit different play styles can be a daunting task for even experienced players. However, by following the above steps and taking into consideration m0nesy cs2 settings as an example of what works best for pro gamers, you should have no trouble finding your own sweet spot and customizing your gameplay experience. With practice and dedication, you too can become a master at Counter-Strike 2!